Interested in any of our holidays? - Contact Us Here
Holiday Deals 2018/2019
Our site offers 1000's of discount holidays from leading tour operators. No matter what type of holiday you require you can find something suitable on our site from Beach breaks, Cruises, Ski Breaks, Exotic Locations, Far East Adventures or City Breaks. We also feature some great late availability and special offers. We send you direct to the tour operator where you can safely make your booking and start packing your suitcases! Follow our daily bog or find us on Facebook, Twitter or Google + or sign up to our mailing list and get the best offers direct to your inbox.
Latest Holiday Offers
TOY Discounts:
Offer: £50 off April departures
Code: APR50
Min Spend: £700
End Date: TBC
Travel Dates: April 2018
Offer: £150 off short haul and mid haul S18 holidays
Code: SALE150
Min Spend: £1000
End Date: TBC
Travel Dates: 1st May 2018 - 31st October 2018
Offer: 1000s of free kids' places
Booking Dates: 26th December 2017 - TBC
Travel Dates: 1st May 2018 - 31st October 2018
Offer: £200 off Long Haul holidays
Code: LH200
Min Spend: £1500
End Date: TBC
Travel Dates: 1st March 2018 - 31st October 2018
Marella Cruises Offers:
Code: CRUISE100, £100 off all S18 & W18 cruises
Min Spend: £0
Booking Dates: 26th December 2017 - TBC
Travel Dates: 1st May 2018 - 30th April 2019
Code: CRUISELH150
Min Spend: N/A
Booking Dates: 16th February 2018 - 28th February 2018
Travel Dates: 1st November 2018 - 30th April 2019
£150 off per booking: Offer valid on Winter 2018/19 sailings from 1st November 2018 – 30th April 2019 onboard Marella Discovery, Marella Discovery 2, Marella Celebration & Marella Explorer. The offer excludes cruise only bookings. No minimum spend applies. Use discount code CRUISELH150. Offer must be selected at time of booking and applies to new bookings only, is subject to availability, cannot be used in conjunction with any other promotional code and may be withdrawn without prior notice.
Offer: All Inclusive Upgrade on our ship Marella Spirit
Booking Dates: 26th December 2017 - TBC
Travel Dates: 1st May 2018 - 31st October 2018
Offer: All Inclusive Upgrade on our ships Marella Dream & Marella Celebration
Booking Dates: 26th December 2017 - TBC
Travel Dates: 1st November 2018 - 30th April 2019
Code: SPIRIT50
Min Spend: N/A
Booking Dates: 9th March 2018 - TBC
Travel Dates: May 2018 - October 2018
Code: SAVE75
Min Spend: N/A
Booking Dates: 15th March - TBC
Travel Dates: 1st May 2018 - 31st October 2018

---

Offer of the week
This 10-night pool villa stay in Bali will take you to both arty Ubud and the stylish beach resort of Seminyak.
10 nights, including breakfast FROM £1399pp
Save up to £2000 per couple
---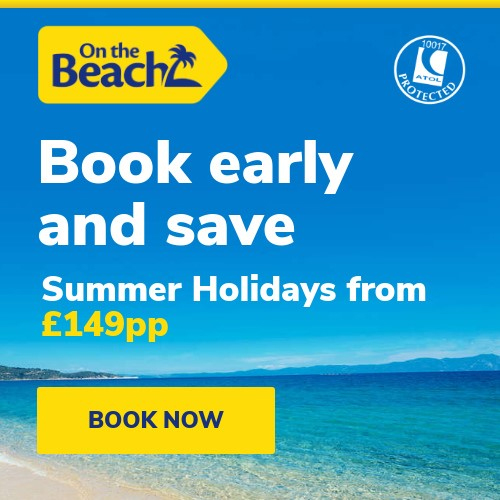 ---
Summer 2018 Holidays
It?s never too early to book the next summer holiday. We?ve got some great deals, including to our newest destination, Varna. Or, if short and mid haul isn't tropical enough, why not look at long haul trips? With a wide range of destinations on offer, customers will find great holidays that'll guarantee a shot of Vitamin D. TUI discount is now up to 9% on all summer 2018 holidays!



SAVE £300 per booking on selected holidays*
(minimum spend applies*)

T&C's:

*Save £300 per booking is based on a £4000 minimum spend. (You can also save £200 (based on a £2500 minimum spend), and save £100 (based on a £1250 minimum spend)). Savings are per booking and apply to selected qualifying Thomas Cook & Airtours. Book Online: Visit Thomascook.com and use the current advertised promo code on the website to obtain the applicable saving. Qualifying holidays are labelled with the promo code offer. Only one promo code per booking can be used. Book In-store: saving applies to bookings made in Thomas Cook stores, ask your booking agent for details of holidays that are eligible for this offer and mention this Direct Mail when you book. Saving cannot be combined with any other promo code, offer or discount unless stated otherwise. Minimum spend is based on the total package holiday price excluding the cost of travel insurance. Offer available for a limited time only and may be withdrawn or altered without notice. All holidays are subject to availability and tour operator booking conditions. Applies to selected holidays and is offered in-stores by TCCT Retail Ltd and online by Thomas Cook Retail Ltd, acting as a booking agent for Thomas Cook Tour Operations Ltd. For full terms and conditions see our website. Holidays are operated by Thomas Cook Tour Operations Ltd, ATOL protected 1179, ABTA V6896.
Book Now, Pay Later*
on selected Thomas Cook Holidays when you spread the cost with interest-free monthly direct debit payments*

*Applies to selected Thomas Cook, Airtours and Manos branded package holidays booked 18 weeks or more before departure. 'Book now, Pay Later' is a zero deposit offer applying only when you sign up to pay cost of qualifying holiday by monthly Direct Debit instalments, with the final payment made no later than 10 weeks before departure. Charges will apply if Direct Debit is not set up, or if you (or we) have reason to cancel your booking or your Direct Debit plan. For details of how to set up the Direct Debit and full direct debit terms and conditions, please ask in store. Holidays operated by Thomas Cook Tour Operations Ltd, ATOL 1179, ABTA V6896. TCCT Retail Ltd, trading as Thomas Cook and The Co-operative Travel ABTA L8164 acts as booking agent and does not provide payment services under the Payment Services Regulations 2009. By setting up your Direct Debit payments you will be receiving a payment service from your Bank. Payments are protected by the Direct Debit Guarantee.


---
Save £100 per person on all holidays!


---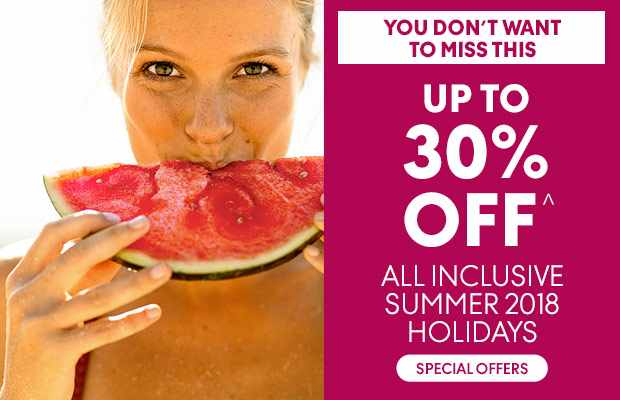 If you've got a case of the January blues, why not plan ahead and book a holiday with your other half, for this summer? With fantastic savings on amazing destinations, the two of you could soon be exploring warm, exotic lands or rich, Mediterranean culture. To top it off, these great deals are All Inclusive, meaning you can relax knowing everything's taken care of.
---
Weekly Coach Tour Deals From Leger Holidays
Holidays & Tours Latest Deals
Huge Savings now available on selected Tours/Holidays. Save up to £700!
From:13/03/2018 Until: 31/03/2018
12 days from £3,799 per person
10 days from £1,699 per person
14 days from £2,199 per person
14 days from £2,499 per person
22 days from £4,999 per person
From: 09/02/2018 Until: 28/02/2018
Check out Travelsphere's best-selling February breaks.
Guaranteed Departures on selected tours (look for the tick)
Guaranteed Price Match
Guaranteed Price Promise
100% Protected
14 Days From £3,049
16 Days From £3,299
19 Days From £2,699
14 Days From £2,049

---
Last Minute Deals
It's not too late for you and your loved one to escape somewhere warmer. Take a look at our fantastic last-minute deals and pick up a great bargain. We've got something perfect for you, whether you're after relaxation or adventure.
---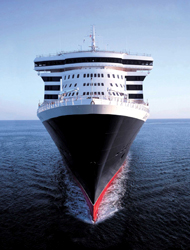 Transatlantic Voyages on the QM2
14 days from £1,999pp
---
The Fred. Olsen Cruise Sale is on now and proving very popular. Over 7,000 guests have taken advantage of the great offers! To add to the Sale, and make your next ocean cruise even more tempting, we're now offering even more savings on a choice of 20 enticing sailings. In addition to the Free Drinks Upgrade or Free Shore Tours offers that are available on almost all 2018/19 ocean sailings, for 20 specially selected sailings, you can now benefit from Free Cashback too – up to £200 per person! All offers are valid until 1st March 2018.
FREE upgrade to All Inclusive or FREE Shore Tours worth up to £200 per person on over 100 expertly-crafted 2018-19 cruise holidays
The offers are valid until 1st March 2018.
New 'Islands of the Mediterranean' cruise is selling fast with two special offers: FREE Door-to-Door Transfers up to 90 miles OR £150 per person FREE On Board Spend.
---

Celebrity cruises
Set sail on the Celebrity Silhouette in a balcony cabin and visit the beautiful cities of the Baltic and Russia.
12 nights, all inclusive* FROM £2085pp
Includes classic drinks package & gratuities
---
Offer: Free Child Places
Terms and Conditions: Free kids offer applies to new bookings only, on selected summer 2018 holidays, subject to limited availability. Only 1 free kids place is available in each selected hotel room or selected apartment type or villa with 2 full paying adults. Other children must pay the full brochure price. Available on TUI holidays only. Free child places cannot be combined with online discount.
---
Kids go free


---
Great Getaways for Early Summer - Save £400 per Family on all Holidays


---
Winter 2018
We want to give you a quick update on theFirst Choice discount which is now up to 10% for all winter 2018 holidays!

What a fantastic opportunity for customers who look forward to a winter escape. If short and mid haul isn't tropical enough, why not look at long haul trips? We've added Vietnam to our long haul line up so you can heat things up this winter.
---
Get ready to pack your bags and sail with a last minute cruise deal. With a vast array of exciting sailings, be sure to hurry and have your pick of the best offers available.
All cruises depart within eight weeks, and with a wide range of UK regional departure ports, you could be soaking up the relaxing on board atmosphere sooner than you think. Our last minute cruises provide a great way to experience life on board, and offer the opportunity to explore some amazing world-wide destinations.
If the thought of year-round sunshine, sandy beaches and spectacular natural scenery with just a short flight appeals to you, then a Canary Islands fly cruise could be just the tonic you need.
The islands have much to explore, from the lava fields of Lanzarote, to the exciting city of Dakar in West Africa, meaning that our fly cruises can take you to further destinations faster. The atmosphere on board our cruise ships will ensure you really have the opportunity to relax and with these diverse cruise holiday options, you will be planning your next one before you leave!
On a world cruise, you can sail to exotic, far-flung destinations, explore new cities and meet new people at your own pace. Enjoy a full epic journey, cruising around the world, or choose to join and leave our world cruises at ports along the way, seeing only the parts of the world that you want to explore.
Imagine seeing the Statue of Christ in all its glory as you arrive into Rio de Janeiro, or wake up in cosmopolitan Singapore. Then bathe in the calm blue waters of Phuket, before marvelling at the opulence of Dubai. Experiences that will stay with you forever.
---
New Holidays For Summer 2018
We now offer holidays to Bali
We're thrilled to let you know that we've just launched Bali as a destination for Summer 2018!

From monkey-filled forests and ancient temples to beautiful beaches and buzzing bars, holidays to Bali have all-round appeal. Off the well-worn path, there are surf spots and calm bays with nothing but coconut trees for company.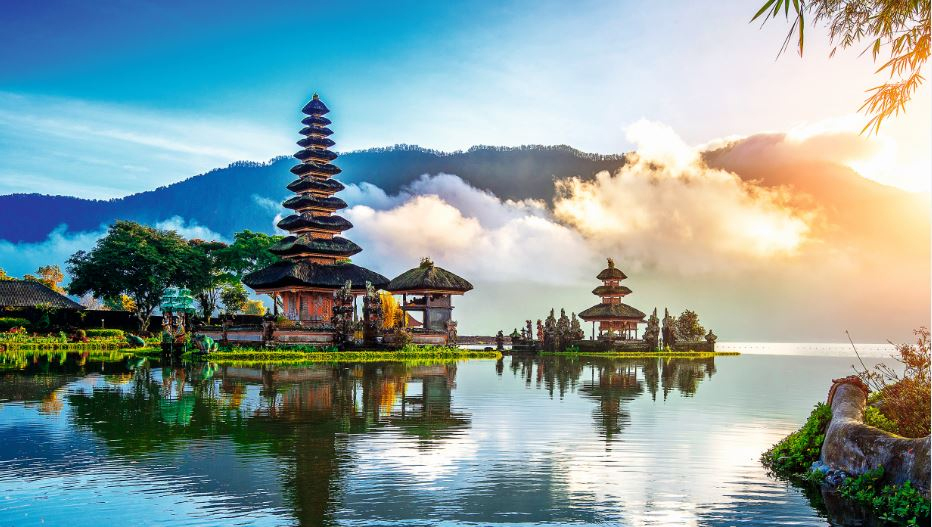 ---
We now offer flights to Montenegro
Forbes Magazine and Vogue voted it amongst their Top 10 places to visit, and it's not hard to see why with more than 100 gorgeous sandy beaches, mirror-like lakes and forest-cloaked mountain views.

Montenegro is easy on the eye but that's not all it has going for it. TUI will be the first Tour Operator to offer this destination with direct flights from LGW, MAN & BHX.

Located just south of Croatia, and only 2hr30mins from LGW, we're confident this destination will offer great value product for families as well as couples.

We've also got a brand new Holiday Village, and a small selection of other hotels too!



---
NEARBY BREAKS TO RELAX YOU
EXOTIC ADVENTURES TO ESCAPE TO
---
HANDPICKED HOTELS
---
Holidays to suit you
---
---
---
---
Adult Escapes
Whether an adult-only rooftop pool or simply sharing a table in the sunset is your idea of paradise, you'll find something to appeal uniquely to you with our adult holidays. Our hand-picked ranges have a variety of stylish, luxurious and great value hotels on offer, where switching off and kicking back are the order of the day.
Cocktails by the pool and that second helping of dessert – these holidays dish up all the things that are great about All Inclusive, in a relaxed, adult-focused setting. Whether you're a couple, travelling with friends or going it alone, it's so much easier when practically everything is included in the price.
Our Adults Only range features properties with a child-free environment and distinctly grown-up flavour. Such a stress-free setting means you can look forward to recharging your batteries in total tranquillity, ensuring nothing comes between you and having a great holiday.
Adults Luxe brings together a collection of impressive four and five-star hotels that are exclusively aimed at adults. You could be right by the beach or nestled among outstanding scenery, but stylish décor, á la carte dining, and plenty of 'me time' will always be on the menu.
Beach Holidays
It's safe to assume you'll spend a big chunk of your holiday at the beach. But not all beaches are made the same. Whether you're after scenic and secluded, sporty and action-packed, or fun and frivolous, we've got something that's sure to be right up your beach…
• Unspoilt, cliff-backed cove
• Dreamy sea views
• Star of Captain Corelli's Mandolin
• Golden sands meet turquoise sea
• Next to a yacht-filled marina
• Cocktail bars and swimwear boutiques
• Peaceful atmosphere
• Woodland backdrop
• All sorts of water sports
• Long, wide sands with sunbeds
• Sea-based water park
• Right next to bars and shops
• Out-of-this-world sand dunes
• Thrilling camel rides
• Bags of space to spread out
---
Tui Holidays in 2018:

---
Our range of family holidays
TUI Family Resorts
Keeping the entire family pleased on vacation could be complicated yet the brand brand-new TUI Family Resorts collection is made to make it easy. We're not just talking with regards to places with youngsters' swimming pools as well as play grounds. We've considered all the specifics like youngsters's buffets and interconnecting rooms.
Sensatori
For the ultimate spoil-me-silly household holidays, why not whisk your liked ones off to Sensatori? Rather simply, Sensatori is a brand-new generation of stylish resorts exclusively from TUI. Whether you decide to vacation in Mexico or Crete, you'll quickly locate yourself delighting in all type of luxury, from scrumptious eating to luxurious health club treats. As well as when it pertains to family members, rest ensured we've obtained activities galore to keep any ages delighted.
Florida and Walt Disney
It's what vacation dreams are made from. Perfect for family holidays, America's premier theme park main has delights, spills and also splashes galore - in addition to shopping centers as well as mile upon mile of shimmering sands. If you're trying to find the ultimate family vacation, the Sunshine State has it all.
All inclusive holidays
Give your budget a break. Book an All inclusive vacation and as well as you'll have all your meals, beverages and snacks included in the rate. You'll likewise obtain tons of hotel activities included, and also using numerous facilities throughout your visit.
Florida holidays
Thought concerning Florida for your 2015 vacation? Whatever you're searching for in a holiday-you're sure to locate it in the Sunshine State. From loop-the-looping at Walt Disney World to relaxing on the beaches at Clearwater and also St-Pete's. From themed resorts in the heart of the action, to sophisticated, out-of-town villas.
Top 10 booked destinations for summer 2018
Majorca
Tenerife
Ibiza
Paphos
Rhodes
Menorca
Cancun
Lanzarote
Gran Canaria
Corfu
More Discount Codes For Holidays in 2018
Associate Sites: www.lapland-trips.co.uk - www.mystery-weekends.co.uk - www.shortstays.co.uk - www.summersun-holidays.com - www.villas-with-pools.net - www.winter-cruises.co.uk - www.wintersun-holidays.com - www.no-fly-cruises.com - www.coach-breaks.co.uk - www.train-tours.co.uk
Top Travel Partners: TUI | Thomas Cook | James Villa Holidays