Interested in any of our holidays? - Contact Us Here
Holiday Deals 2017/2018
Our site offers 1000's of discount holidays from leading tour operators. No matter what type of holiday you require you can find something suitable on our site from Beach breaks, Cruises, Ski Breaks, Exotic Locations, Far East Adventures or City Breaks. We also feature some great late availability and special offers. We send you direct to the tour operator where you can safely make your booking and start packing your suitcases! Follow our daily bog or find us on Facebook, Twitter or Google + or sign up to our mailing list and get the best offers direct to your inbox.
Latest Holiday Offers
Save £100 per person
Voucher code: SAVE100
Expires: 22nd December 2017


---
Scene holidays land you in the world's hottest nightlife destinations - from big-hitting names like Ibiza and Thailand, to up-and-comers, like Croatia and Santorini. When it comes to choosing a place to stay, the Scene collection spans everything from affordable party pads to laid-back resorts that are perfect for chilled days and lively nights.
Code: SCENE20
Min Spend: £600
Booking Dates: 8th December 2017 - TBC
Travel Dates: 01/05/18 - 31/08/18
Terms:
The £20 per person saving refers to the total savings made on any Scene only holiday departing between 1st May 2018 - 31st August 2018. Minimum spend of £600 per booking before any added extras such as insurance, room upgrades & selecting seats. The offer applies to holidays booked on www.tui.co.uk and does not apply to flight only, any holidays where the flight is not a TUI Airways aircraft, accommodation only and Cruise.
---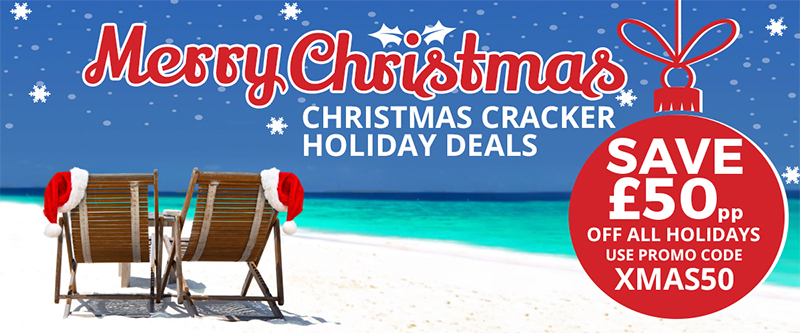 ---
Olympic Holidays 12 Islands of Christmas
Save £50 per person each day to the offer destination (changes each day).
12 Islands of Christmas offer runs until 24th December
Day 4 : Rhodes : Code: RHODES50
---
Jet2holidays Advent Calendar
26 days - 26 prizes!


---
Summer 2018 Holidays
It?s never too early to book the next summer holiday. We?ve got some great deals, including to our newest destination, Varna. Or, if short and mid haul isn't tropical enough, why not look at long haul trips? With a wide range of destinations on offer, customers will find great holidays that'll guarantee a shot of Vitamin D. TUI discount is now up to 9% on all summer 2018 holidays!



---

FREE FLIGHTS ON EUROPE CRUISES!
Offer: Book your 2018 European fly cruise departing from Rome, Athens, Barcelona or Copenhagen and get your flights and transfers free when you book by 21 December!
Ends: 3rd Oct - 21st Dec 2017
Cruise destinations included: Europe
Terms & Conditions: Normal Princess Cruises booking conditions apply. Prices shown are subject to availability based upon 2 adults sharing the lowest available grade of interior stateroom and include Taxes, Fees and Port Expenses. Prices and availability are correct at time of publishing, and may go up or down. Standard deposit for all passengers. Offer is available from 3 October – 21 December 2017 and applies to sailings included in this campaign only. Third/fourth-berth guests pricing will vary by departure and will be from £299pp based on Sapphire Princess 5th May 2018 7 night voyage. *Free Flights and Transfers up to the value of £300 per person on selected roundtrip Fly Europe voyages and up to the value of £150 per person on selected one way voyages to or from Southampton and transatlantic voyages are available for all stateroom categories on Crown Princess, Royal Princess, Regal Princess, Sapphire Princess and Pacific Princess when applicable voyages are booked with Princess Cruises and flights are booked using 'Plane Sailing'. Free transfers are from airport to ship and ship to airport only. Free flights and transfers are available for all passengers on a booking including 3rd and 4th berth guests. This will not be combinable with any other offers including any previously available 3rd/4th-berth guest discounts. Free Flights and Transfers are based on economy air fares and transfers. Free Flights and Transfers will include the cost of the flight, taxes and transfers, but guests may be charged for baggage and will need to check with the operating airline. Any hotel requirements are the responsibility of and at the cost of the passenger. The cruise booking must be completed and the standard cruise deposit must be paid before any air can be booked, although flights may be searched when checking cruise booking availability. Offer available to residents of the United Kingdom only.
$780 ONBOARD SPENDING MONEY
Offer: Book selected 2018 worldwide cruises including roundtrip sailings from Southampton and get up to $780 free onboard spend per stateroom when you book by 21 December!
Dates: 3rd Oct- 21st Dec
Cruise destinations included: Europe, Japan, Southeast Asia, Caribbean, Mexico, Panama Canal, South America, Hawaii, Alaska, Australia, New Zealand, Canada and New England.
Terms & Conditions: Normal Princess Cruises booking conditions apply. Prices shown are subject to availability based upon 2 adults sharing the lowest available grade of interior stateroom and include Taxes, Fees and Port Expenses. Prices and availability are correct at time of publishing, and may go up or down. The standard cruise deposit for all passengers applies to the cruise element of the booking. Offer is available from 3rd October – 21st December 2017 and applies to sailings included in this campaign only. 3rd/4th-berth guests pricing will vary by departure and will be from £299pp based on Sapphire Princess 5th May 2018 7 night voyage.
*Onboard credit is available on all stateroom categories on selected Sapphire Princess, Royal Princess and Pacific Princess voyages sailing roundtrip from Southampton and Dover. In addition, onboard credit is available on all stateroom categories on selected Fly Europe, Japan, South East Asia, Caribbean, Mexico, Panama Canal, South America, Mexico, Hawaii, Alaska, Australia, New Zealand, Canada and New England voyages. Onboard credit is per stateroom and is for 1st and 2nd passengers only and varies by cruise duration and cabin category. 3rd and 4th upper berth passengers receive no onboard credit. Onboard credit of up to $780 per stateroom based on selected transatlantic voyages. Onboard credit must be used on the applicable cruise, is non refundable, no cash alternative will be offered and expires at the end of that cruise.

---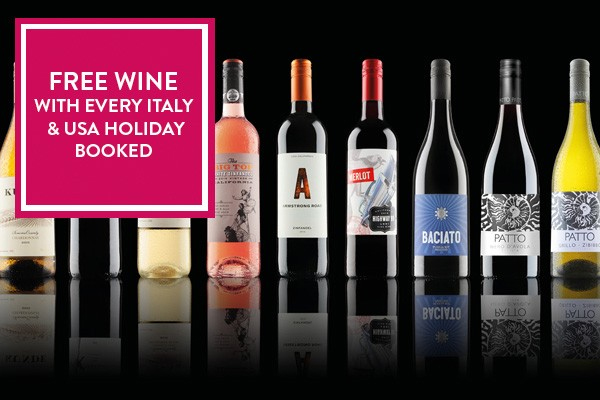 Book any one of our award-winning escorted tours to Italy or the USA before 20th December 2017 and you'll receive a specially selected case of assorted wines from Virgin Wines, absolutely FREE to arrive in time for Christmas*. To qualify for this fantastic offer, you simply need to book a holiday departing before 31st July 2018. Take a look at our complete collection of tours to Italy and the USA at Travelsphere.co.uk. Book online today
---
Holidays & Tours Latest Deals
This December pick up a fantastic holiday to New Zealand, Australia or India. Titan Travel also has various exciting City Breaks available.
From:29/11/2017 Until:31/12/2017
SYDNEY, MELBOURNE, ULURU, PERTH AND THE GREAT BARRIER REEF
19 days from £4,099 per person

PLUS SYDNEY AND TASMANIA
20 days from £4,199 per person
WITH THREE NIGHTS IN THE BAY OF ISLANDS
21 days from £4,999 per person
PALACES AND TIGERS
16 days from £2,649 per person
DISCOVER THE HIDDEN NATIONAL PARKS AND SANCTUARIES
12 days from £2,799 per person
NEW DELHI TO KOLKATA
14 days from £7,799 per person
Receive FREE wine with every Italy & USA booking with Travelsphere. Various fantastic tours available in the USA & Italy.
12 DAYS FROM £2,349
DEPARTURE FROM: SEP 2018 - OCT 2018
14 DAYS FROM £2,749
DEPARTURE FROM: MAY 2018 - OCT 2019
12 DAYS FROM £2,549
DEPARTURE FROM: MAY 2018 - SEP 2019
15 DAYS FROM £2,169
DEPARTURE FROM: MAR 2018 - SEP 2019
15 DAYS FROM £1,599
DEPARTURE FROM: APR 2018 - OCT 2018
8 DAYS FROM £1,389
DEPARTURE FROM: MAY 2018 - JUN 2018
5 DAYS FROM £1,184
DEPARTURE FROM: MAY 2018 - OCT 2018
8 DAYS FROM £1,029
DEPARTURE FROM: APR 2018 - OCT 2018

---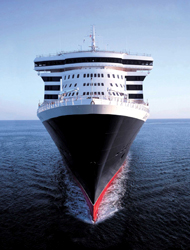 Transatlantic Voyages on the QM2
14 days from £1,999pp
---
FREE upgrade to All Inclusive or FREE Shore Tours worth up to £200 per person on over 100 expertly-crafted 2018-19 cruise holidays
The offers are valid until 1st March 2018.
New 'Islands of the Mediterranean' cruise is selling fast with two special offers: FREE Door-to-Door Transfers up to 90 miles OR £150 per person FREE On Board Spend.
---
Offer: Free Child Places
Terms and Conditions: Free kids offer applies to new bookings only, on selected summer 2017 holidays, subject to limited availability. Only 1 free kids place is available in each selected hotel room or selected apartment type or villa with 2 full paying adults. Other children must pay the full brochure price. Available on TUI holidays only. Free child places cannot be combined with online discount.
---
Over 50,000 free child places


---
Great Getaways for Early Summer - Save £400 per Family on all Holidays


---
Winter 2017
We want to give you a quick update on theFirst Choice discount which is now up to 10% for all winter 2017 holidays!

What a fantastic opportunity for customers who look forward to a winter escape. If short and mid haul isn't tropical enough, why not look at long haul trips? We've added Vietnam to our long haul line up so you can heat things up this winter.
---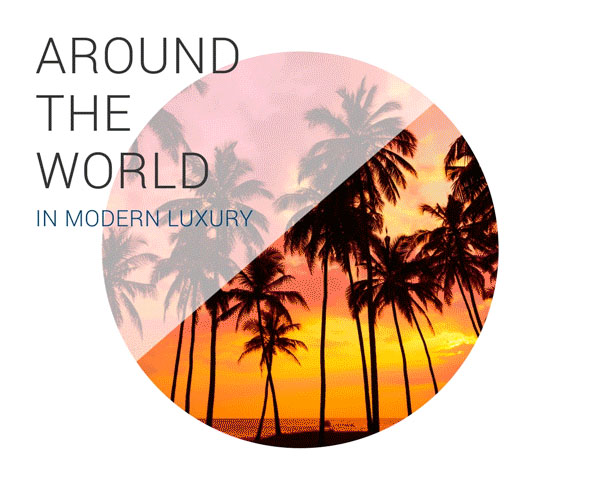 Discover over 300 exciting destinations in world-class modern luxury with Celebrity Cruises. Take a look at our favourite holiday hotspots across the globe and receive $300 to spend onboard plus a free Classic Drinks Package when you book an eligible Oceanview stateroom or above before 31 August*.
*All advertised prices are in GBP/EURO, are per person and based on two people sharing the same stateroom. This promotion applies to the first two adult guests making a new booking of an eligible Oceanview stateroom and above (guarantee staterooms excluded) on selected sailings of 5 nights or longer booked during the applicable booking period.
Explore Europe like never before with Ben Fogle's Great Adventures
See the sights through the eyes of a local or try a once in a lifetime experience with 'Great Adventures' designed by destination expert, Ben Fogle. Ben's unique series of shore excursions capture the immersive style of travel he is so famous for.
With a great adventure also comes a great offer. You can save up to £900 off your stateroom plus receive a free Classic Drinks Package for two* when you book an eligible Oceanview stateroom or above on selected 2018 sailings before 31 August 2017.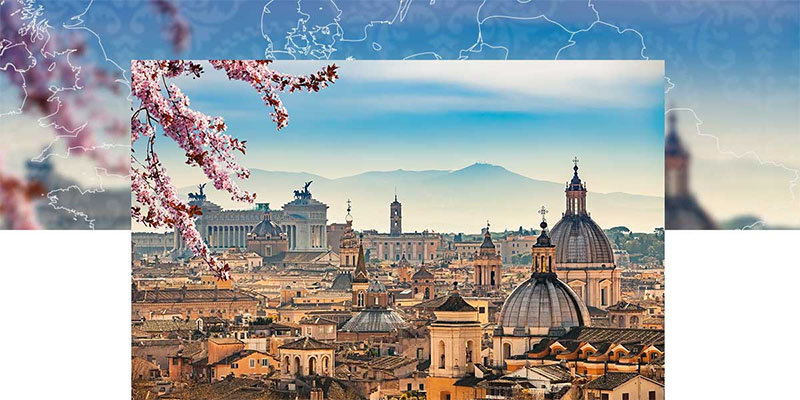 10 night Italy & Greek isles cruise
Departs 27 April 2018 - Celebrity Reflection
Key Ports: Rome, Sicilly, Valletta, Mykonos, Rhodes, Santorini, Athens, Naples
A Great Adventure in stunning Rome
Discover the heart of Rome on a breathtaking river rafting adventure down the Tiber. On this excursion, you will delight in the sights of the Italian countryside before setting off on a scenic eco-adventure. Your thrilling journey will immerse you in the rich history of Rome, showing you the hidden gems not known to many.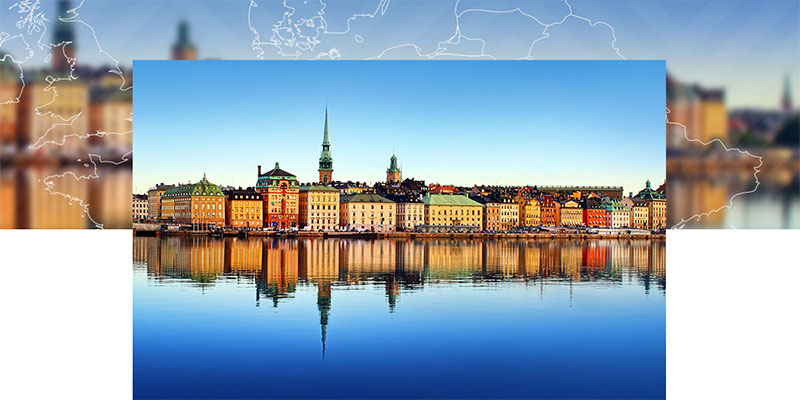 14 night Scandinavia & Russia cruise
Departs 21 July 2018 - Celebrity Silhouette
Key Ports: Southampton, Bruges, Copenhagen, Stockholm, Tallinn, St Petersburg, Berlin
A Great Adventure in diverse Stockholm
Enjoy the high-speed thrill of cruising through the inner Stockholm archipelago on an adrenaline packed RIB boat adventure. You'll wonder at the beauty of the unique coast with its varied islands, islets and age-old rocks. With speeds up to 40-knots, you'll journey past a stunning variety of urban and natural history.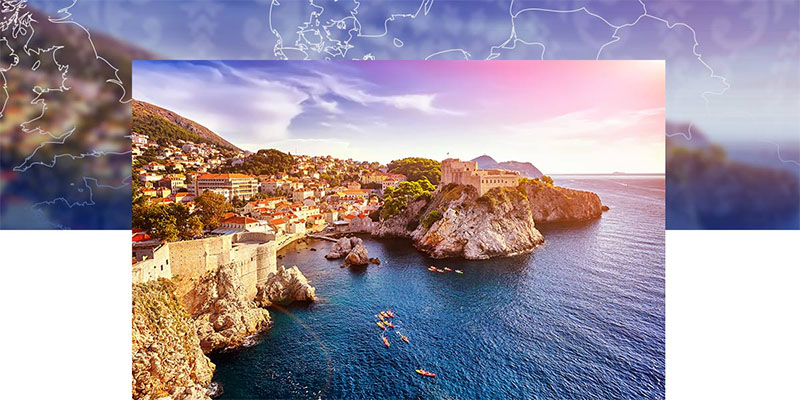 9 night Adriatic & Italy cruise
Departs 30 August 2018 - Celebrity Constellation
Key Ports: Venice, Koper, Dubrovnik, Kotor, Valletta, Catania, Naples, Rome
A Great Adventure in magical Dubrovnik
Swim, cycle, kayak and enjoy the azure waters of the Adriatic on this dynamic excursion. Relax on a scenic bike ride surrounded by picturesque orchards, vineyards and villages before the adrenaline quickly picks up with a high-speed RIB boat ride to Cavtat. Your adventure concludes with the spectacular sights of Cavtat, savouring a wonderful lunch in the heart of the city.


---
Get ready to pack your bags and sail with a last minute cruise deal. With a vast array of exciting sailings, be sure to hurry and have your pick of the best offers available.
All cruises depart within eight weeks, and with a wide range of UK regional departure ports, you could be soaking up the relaxing on board atmosphere sooner than you think. Our last minute cruises provide a great way to experience life on board, and offer the opportunity to explore some amazing world-wide destinations.
If the thought of year-round sunshine, sandy beaches and spectacular natural scenery with just a short flight appeals to you, then a Canary Islands fly cruise could be just the tonic you need.
The islands have much to explore, from the lava fields of Lanzarote, to the exciting city of Dakar in West Africa, meaning that our fly cruises can take you to further destinations faster. The atmosphere on board our cruise ships will ensure you really have the opportunity to relax and with these diverse cruise holiday options, you will be planning your next one before you leave!
On a world cruise, you can sail to exotic, far-flung destinations, explore new cities and meet new people at your own pace. Enjoy a full epic journey, cruising around the world, or choose to join and leave our world cruises at ports along the way, seeing only the parts of the world that you want to explore.
Imagine seeing the Statue of Christ in all its glory as you arrive into Rio de Janeiro, or wake up in cosmopolitan Singapore. Then bathe in the calm blue waters of Phuket, before marvelling at the opulence of Dubai. Experiences that will stay with you forever.
---
New Holidays For Summer 2018
We now offer holidays to Bali
We're thrilled to let you know that we've just launched Bali as a destination for Summer 2018!

From monkey-filled forests and ancient temples to beautiful beaches and buzzing bars, holidays to Bali have all-round appeal. Off the well-worn path, there are surf spots and calm bays with nothing but coconut trees for company.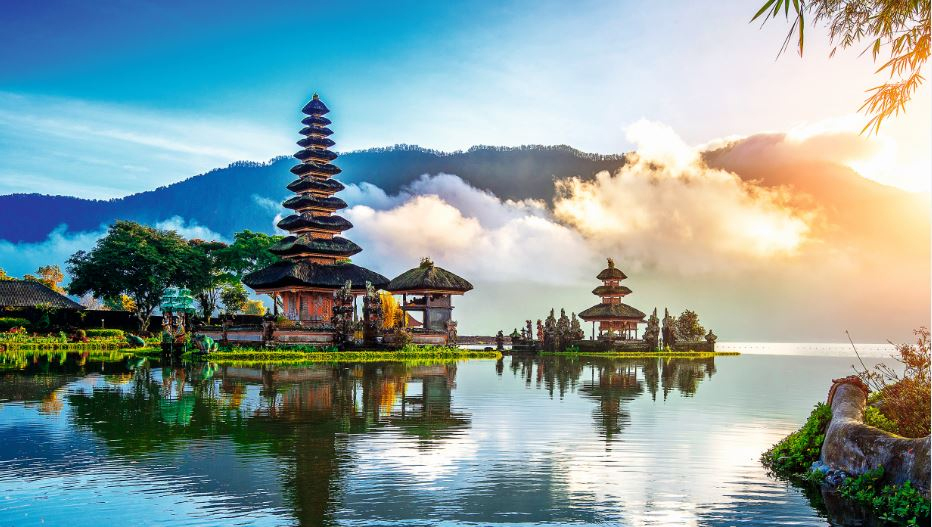 ---
We now offer flights to Montenegro
Forbes Magazine and Vogue voted it amongst their Top 10 places to visit, and it's not hard to see why with more than 100 gorgeous sandy beaches, mirror-like lakes and forest-cloaked mountain views.

Montenegro is easy on the eye but that's not all it has going for it. TUI will be the first Tour Operator to offer this destination with direct flights from LGW, MAN & BHX.

Located just south of Croatia, and only 2hr30mins from LGW, we're confident this destination will offer great value product for families as well as couples.

We've also got a brand new Holiday Village, and a small selection of other hotels too!



---
NEARBY BREAKS TO RELAX YOU
EXOTIC ADVENTURES TO ESCAPE TO
---
HANDPICKED HOTELS
---
Holidays to suit you
---
Tui Holidays in 2018:

---
Our range of family holidays
TUI Family Resorts
Keeping the entire family pleased on vacation could be complicated yet the brand brand-new TUI Family Resorts collection is made to make it easy. We're not just talking with regards to places with youngsters' swimming pools as well as play grounds. We've considered all the specifics like youngsters's buffets and interconnecting rooms.
Sensatori
For the ultimate spoil-me-silly household holidays, why not whisk your liked ones off to Sensatori? Rather simply, Sensatori is a brand-new generation of stylish resorts exclusively from TUI. Whether you decide to vacation in Mexico or Crete, you'll quickly locate yourself delighting in all type of luxury, from scrumptious eating to luxurious health club treats. As well as when it pertains to family members, rest ensured we've obtained activities galore to keep any ages delighted.
Florida and Walt Disney
It's what vacation dreams are made from. Perfect for family holidays, America's premier theme park main has delights, spills and also splashes galore - in addition to shopping centers as well as mile upon mile of shimmering sands. If you're trying to find the ultimate family vacation, the Sunshine State has it all.

All inclusive holidays
Give your budget a break. Book an All inclusive vacation and as well as you'll have all your meals, beverages and snacks included in the rate. You'll likewise obtain tons of hotel activities included, and also using numerous facilities throughout your visit.
Florida holidays
Thought concerning Florida for your 2015 vacation? Whatever you're searching for in a holiday-you're sure to locate it in the Sunshine State. From loop-the-looping at Walt Disney World to relaxing on the beaches at Clearwater and also St-Pete's. From themed resorts in the heart of the action, to sophisticated, out-of-town villas.
Top 10 booked destinations for summer 2017
Majorca
Tenerife
Ibiza
Paphos
Rhodes
Menorca
Cancun
Lanzarote
Gran Canaria
Corfu
More Discount Codes For Holidays in 2017
Associate Sites: www.lapland-trips.co.uk - www.mystery-weekends.co.uk - www.shortstays.co.uk - www.summersun-holidays.com - www.villas-with-pools.net - www.winter-cruises.co.uk - www.wintersun-holidays.com - www.no-fly-cruises.com - www.coach-breaks.co.uk - www.train-tours.co.uk
Top Travel Partners: TUI | Thomas Cook | James Villa Holidays