Kefalonia Holidays 2019/2020

Kefalonia is the largest of the Ionian islands and is an island of dramatic mountains; underground lakes, pretty pebbled beaches, sandy bays and crystal clear waters.
Kefalonia Holiday Accommodation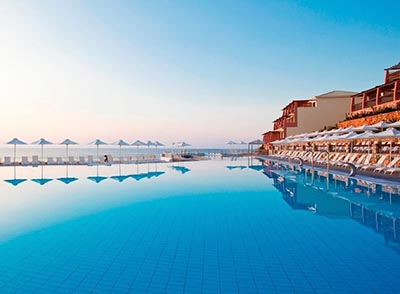 Apostolata Island Resort & Spa
Skala ★★★★ Plus
The infinity pool really does seem to go on forever with its own breathtaking views of the sea at the Apostolata Island Resort & Spa, in Skala, Kefalonia. On a hillside which slopes gently to the sea, offering a wonderful panorama, the hotel has superb accommodation, complemented by a spa where guests can luxuriate in rejuvenating therapies and pure pampering.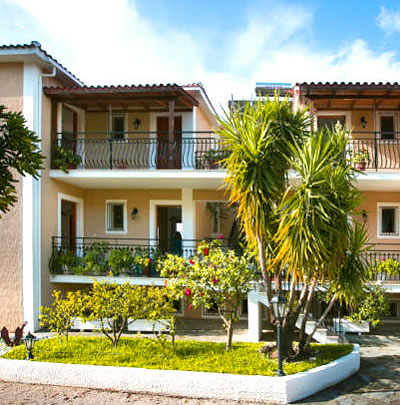 Lourdas ★★★
Ideally located with picturesque views of the sea and surrounding countryside, the delightful Buena Vista Studios are furnished to a good standard. We advise you however to pack a good pair of shoes as any stay here may involve a fair bit of walking. The beach of Lourdas is around two kilometres away down a winding road. Just a five minute walk however will bring you to a selection of mini markets, tavernas and bars.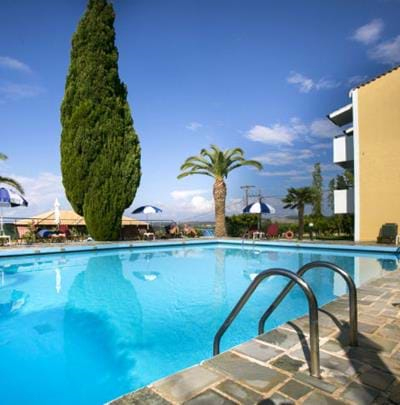 Lourdas ★★ Plus
The hotel overlooks the rugged island's highest mountain which could make for a more energetic excursion. Otherwise, chill out around the hotel's large outdoor pool, which has a relaxing taverna-style snack bar. There is also a shaded breakfast and lounge area with pool table for when the heat is on.
Kefalonia Holidays Online