Rhodes Holidays 2019/2020

Greece is a great place for adventurous families. In Rhodes, hire a car to find hidden coves, take a boat trip to St Paul's Bay, or spend a day getting to know the pretty village of Lindos, with its ancient acropolis. Of course, there are plenty of beaches to choose from when you're in need of a little downtime, and some fantastic water parks too.
The next couple of months are a great time to explore Rhodes, as sightseeing's so much more fun out of the summer heat. With beautiful beaches, pretty towns, an ancient acropolis and some great tavernas to discover..

Rhodes Holiday Accommodation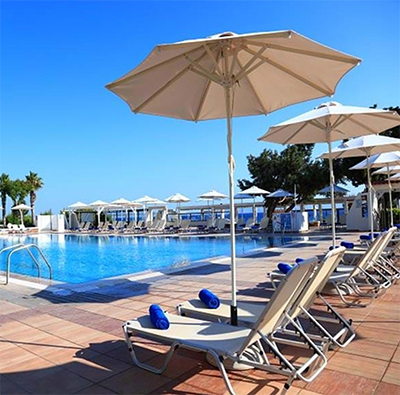 Labranda Blue Bay Beach Resort
★★★★
Looking for an all-inclusive beachfront resort for your holiday in Rhodes? A holiday base with pools, a water park and tennis courts as well as a spa and plenty of sunbeds and parasols for lounging under the warm sun?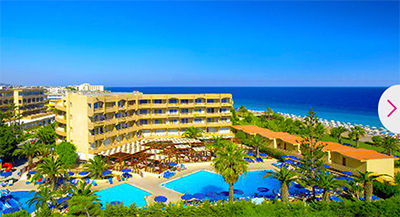 ★★★★
Just a ten-minute drive from the delights of Rhodes town and near the airport, the Sun Beach Resort is located in the north-west of the island overlooking the clear crystal waters of the Aegean Sea. This attractive resort offers a wealth of excellent leisure and entertainment facilities. During the day, you can take advantage of the facilities or simply relax by Ialyssos beach or one of the large freeform swimming pools.
Rhodes Holidays Online