All Inclusive Holidays 2022/2023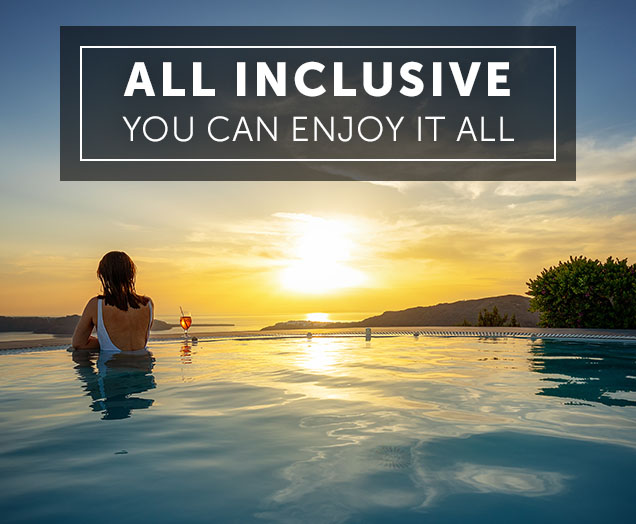 All Inclusive Holidays
All inclusive getaways have been popular with holidaymakers for years and it's pretty easy to see why. Everything is taken care of from your three meals a day, drinks, snacks and activities so you can sit back, relax and enjoy an endless amount of cocktails.
What sounds better than unlimited drinks and snacks all day long? Nothing! Fancy an ice-cream - you've got it! A mojito by the pool - no problem! With our all inclusive getaways, all your food and drink is included. Do you like the idea of relaxing by the pool or beach knowing that all your meals, drinks and entertainment are arranged and paid for? If so, then an all-inclusive holiday is perfect for you! You'll have peace of mind ahead of travelling, leaving you with nothing more to do when you arrive, other than enjoy your well-earned break. Go on treat yourself, you deserve it! Don't waste any more time. With deposits as low as £49pp and flexible payment plans, you can be on that beach or lounging by the pool in no time. All of our deals are fully ABTA & ATOL protected.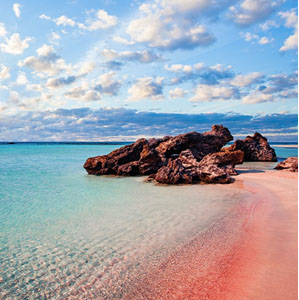 With sunny climates, idyllic islands and culture aplenty, holidays to Greece offer guaranteed good times. For the sun-worshippers, the beaches beside the deep blue sea are a beautiful place on which to relax and enjoy the weather. The mainland has something for everyone and will give you many happy memories.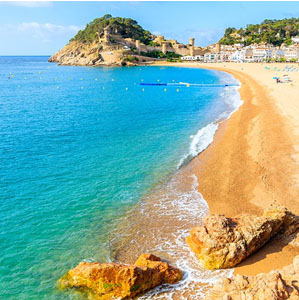 For some, a Spanish holiday is about relaxing on a beach, while others create unforgettable memories exploring an ancient city. There are exclusive sports clubs, luxury spas and modern tennis centres, or visitors can indulge in a wine tour to the vineyards of Rioja and Catalonia. The country enjoys month after month of hot sun, the beaches are glorious and the locals welcoming.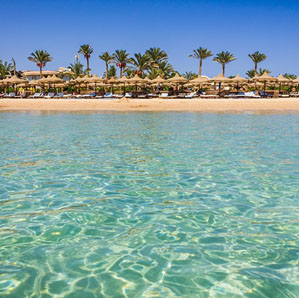 Famous for its ancient history, Egypt is also the ideal luxury destination for those looking for water sport opportunities, from diving to snorkelling, or simply for those looking for the modern resort. All in all, Egypt offers a rich tapestry of unforgettable experiences and culture – it will be an unforgettable holiday.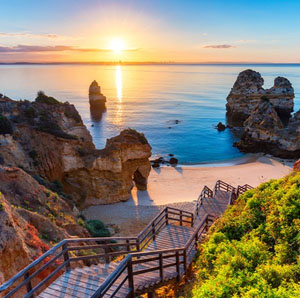 Portugal is ideal for an active holiday and offers many possibilities to enjoy water sports such as surfing, windsurfing or scuba diving. It is also immensely popular with golfers, who can exercise their putting strokes on championship courses. Anyone who likes sun can appreciate Portugal.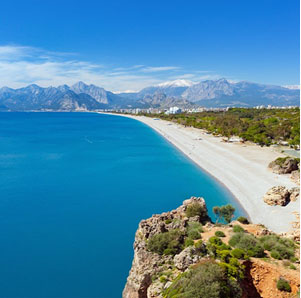 Turkey, Europe and Asia's meeting point, has been a haven for travellers for thousands of years and has developed a rich and fascinating culture as a result. One of the world's most cosmopolitan destinations, it also benefits from a variety of beautiful landscapes and sun-soaked, golden beaches. It's a wonderful place to enjoy a luxury holiday.
All Inclusive Holidays
With three meals a day, snacks and drinks all taken care of, All Inclusive makes budgeting for your break easy.

Fancy a hassle-free holiday? If you're dreaming of lounging by an infinity pool with a drink in hand and heaps of food within strolling distance, check out the amazing all-inclusive holidays. With food and drinks covered, you can indulge without breaking the bank. For a great-value getaway, go all-inclusive in 2022!

If you're searching for a relaxing holiday without the hefty price tag, then look no further! Whether it's Rhodes or Majorca, Corfu or Antalya, snap up an incredible all-inclusive deal at icelolly.com. With food and drinks covered, it's easy to stay on budget. Bag a bargain and make 2022 a year to remember.

Got your sights set on summer? We've rounded up our top all-inclusive holidays, so you can secure your place in the sun without breaking the bank. Whether you love the Canaries or want to relax on a tropical beach in a far-flung destination, we've got the perfect deal for you at icelolly.com. Book now and start counting down the days until that all-inclusive buffet.

Get ready for summer! Whether it's Majorca or Antalya, Rhodes or Lanzarote, we've got bucket-loads of great deals. Check out our favourite all-inclusive holidays to get more for your money in 2022! Book today, and you could be soaking up the sun with a steady stream of cocktails in no time.

Is there anything more luxurious than relaxing poolside with an ice-cold drink as the tropical sun warms you through? The answer, of course, is no. This is why you needn't look any further than our luxury all-inclusive holidays. Our all-inclusive holidays have been hand-picked by our experts to leave you blissfully relaxed, the only thoughts on your mind being what exotic cocktail to get next, or which tantalising dessert to enjoy at dinner.

Quite literally, put your feet up and let your hair down as everything is taken care of for you. From stylish, award-winning restaurants serving vibrant flavours to luxurious bars ready to create your next cocktail, a luxury all-inclusive holiday will leave you feeling on cloud nine.