Gran Canaria Holidays 2021/2022

The volcanic activity that created the Canary Islands has left behind a magnificent legacy. Perhaps the most scenic of the Canarian archipelago, Gran Canaria boasts a stunning mountainous interior where rugged ravines and gaping gulleys become more fertile and lush with altitude. Winding roads snake up mountainsides to pretty whitewashed villages surrounded by spiky cacti. In contrast, bright and breezy coastal resorts bustle with life and excitement and play host to a superb selection of shops, restaurants and bars as well as long stretches of golden, sandy beaches where you can bask beneath the sub-tropical sun.
When it comes to fun in the sun, Gran Canaria knows how it's done. Puerto Rico promises action-packed beaches, while Playa Del Ingles shows off shopping, eating and drinking in its lively commercial centres.
Did you know? There is only one Starbucks in all of the Canary Islands. It is located at the Gran Canaria Airport on the island of Gran Canaria. Since the Starbucks here is located inside of airport security, only arriving or departing flight passengers can visit Starbucks in the Canary Islands. The location only carries Starbucks Spain mugs.
BY DAY - Explore the majestic Maspalomas Dunes that stretch for a whopping 400 hectares. To make it extra special, why not cross the sands on a camel?

BY NIGHT - Watch dazzling cabaret shows at the iconic Music Hall Tavern. Enjoy a three-course meal, before comedy acts and drag shows take to the stage.
With average temperatures between 24°C and 21°C in the autumn months, you're sure to feel summery on the beautiful island of Gran Canaria.
Gran Canaria Holiday Accommodation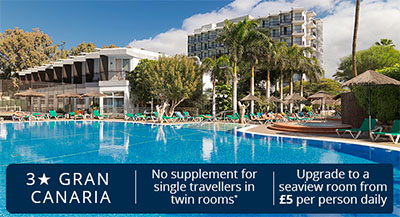 ★★★
Well positioned close to the beach in Playa del Ingles the Hotasa Beverly Park provides a perfect base to explore the local surroundings during your Gran Canaria Holidays. Surrounded by tropical gardens the Hotasa Beverly Park feels like an idyllic escape although the local entertainment, bars and restaurants are close at hand, not to mention the fine sandy beach which is only 100m away.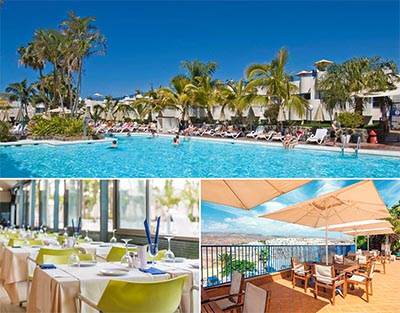 Eden Apartments
Puerto Rico, Gran Canaria
★★★ Our Rating
Want the best of both worlds on your Gran Canaria getaway? The hillside Eden Apartments complex offers just that. It's in a prime spot close to sun-kissed Amadores Beach, perfect for lazy days in the sun.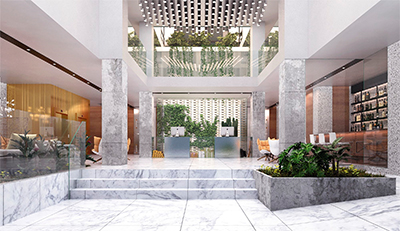 Las Palmas, Gran Canaria, Spain - 4T
The Labranda Bex is set to be one of the freshest faces on the Las Palmas hotel scene. This place opens its doors for the first time in 2018. The interiors will be sleek and stylish, and there'll be a panoramic rooftop terrace for chill-out time.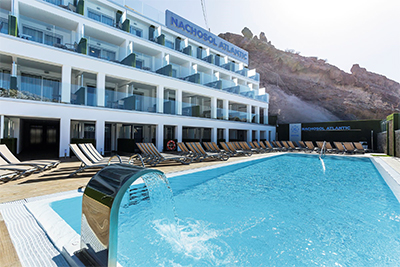 Puerto Rico, Gran Canaria, Spain - 4T
The adults-only IG Nachosol Atlantic gets a big tick for location. It's studded into one of the hotel-clad hillsides overlooking lively Puerto Rico and the Atlantic Ocean. Puerto Rico Beach is only 10 minutes' walk from here, so sunbathing by the waterfront is super-easy. The town's shopping malls, bars and restaurants all roll back from the sand, too.
San Agustin ★★★★
This 4* adults-only hotel is located in San Agustin, Gran Canaria, closeby to the resort town of Maspalomas. The hotel lies right on Las Burras beach, so you can always enjoy the sandy shores and is opposite a shopping centre for any shopping needs. If you are looking for a quiet place to stay with amenities closeby, then this is the hotel for you.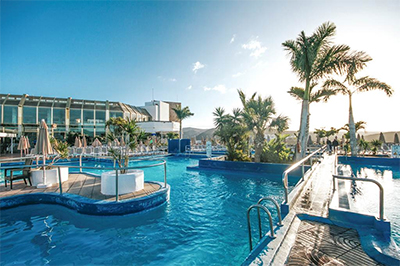 Servatur Puerto Azul
Puerto Rico, Gran Canaria
★★★ plus | Our Rating
Built on a hilltop with spectacular views over the Puerto Rico valley and sea below, the Servatur Puerto Azul is a family friendly complex with comfortable accommodation to ensure that you can kick back, relax and enjoy your All Inclusive holiday. Laze around the lovely pool area enjoying the glorious sunshine and a drink at the pool bar, get active with a game of tennis or take your pick of Amadores beach and Puerto Rico beach for a day on the golden sands.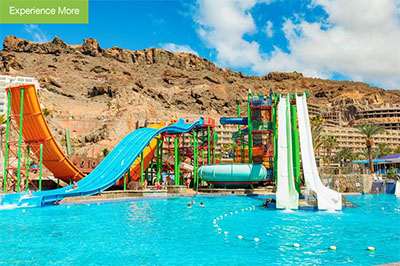 Paradise Valle Taurito & Waterpark
Playa Taurito, Gran Canaria
★★★★ | Our Rating
Situated in a picturesque valley to the south-west of the island, the Paradise Valle Taurito is surrounded by large gardens and is just a short stroll from the beach. Whether you choose to spend the day at the spa or take full advantage of the unlimited waterpark access, there are plenty of amenities to keep both adults and children entertained! This modern hotel forms part of the Paradise Resort Taurito, popular with couples, families and small groups of friends looking for a fun filled holiday in the sun!
---
Gran Canaria Resorts
Puerto Rico
Puerto Rico on Gran Canaria's south-west coast is ideal for a short, relaxing all-inclusive holiday. Sheltered by volcanic cliffs, the town is compact and easy to get around, with two sandy beaches to choose from (Playa de Amadores and Playa de Puerto Rico).

No matter when you go over summer, you'll pretty much be guaranteed good weather – from May to September, average temperatures don't dip below the 20s.Meanwhile, Maspalomas, with its desert-like coastal dunes and nature reserve, is close by for a day trip.