Benalmadena Holidays 2021/2022

Benalmadena Holiday Hotels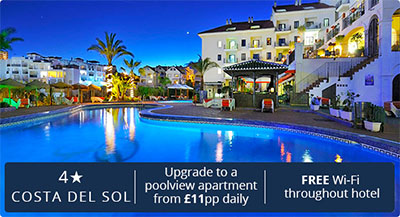 Benalmadena Palace Hotel & Spa
Costa Del Sol ★★★★
Just a short transfer away from Malaga airport, this perfectly situated hotel is just 250 metres from the lovely beach of Benalmadena and within walking distance to the centre, where a wide range of restaurants and bars are available all year round.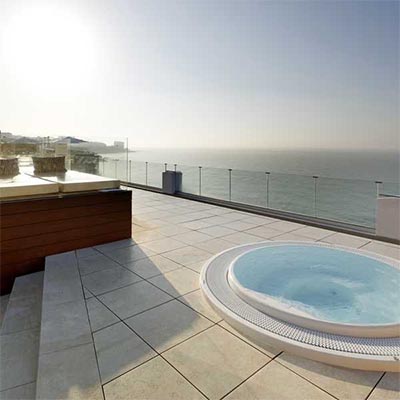 Benalmadena, Costa Del Sol ★★★★
The Palladium Hotel Benalmadena is a stylish hotel located in an elevated position on the coast, providing wonderful sea views. With the stunning beach right on the doorstep and lots of activities on offer, this is the perfect choice for all the family.
Benalmadena, Costa Del Sol, Spain - 4T
The Hotel Polynesia has been designed to feel like a South Pacific island. There's a waterfall and a rope bridge in the lobby, and a birds of paradise aviary in the grounds. This place comes with a huge, lagoon pool. And it's just a really short shuttle bus ride to the beach club and waterpark, which are open in summer. There's a buffet restaurant that serves international cuisine and a lunch spot over at the beach club.
Benalmadena, Costa Del Sol
★★★ | Our Rating

With a convenient location close to Benalmadena marina and the beach the Hotel Palmasol is a great choice for couples or friends looking for a fun-filled holiday. 
Benalmadena, Costa Del Sol
★★★★ | Our Rating

Pool meets sea at this pristinely decorated hotel in Benalmadena, placed right by the shimmering waves of the Mediterranean. Amidst the palm trees, there are stunning seafront views and the Estival Torrequebrada offers a rich roll call of facilities. There's even an on-site casino! Plus, families will be impressed by the fun splash park and hotel entertainment. 
Benalmadena Holidays