Mauritius Holidays 2021/2022

Do you want to experience true luxury? Unwind in Mauritius, where you'll find crystal clear water, fields of sugar cane and beautiful volcanic peaks. As well as being an island that's great for relaxation, the capital Port Louis is bustling with local culture and fabulous shopping.
Mauritius Holiday Accommodation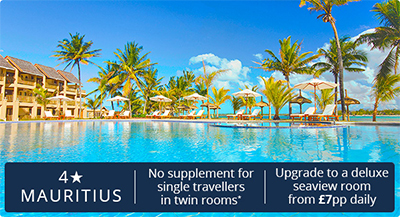 ★★★★
Perfect location; exemplary hotel accommodation – it sounds like a match made in heaven. When you see the Jalsa Beach Hotel and Spa in northern Mauritius, you'll know exactly what we mean.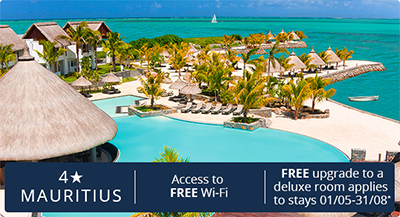 ★★★★
If Mauritius is the perfect destination for anyone who loves the sea, then the Laguna Beach Hotel and Spa must surely be one of its finest hotels. Overlooking the ocean – as well as its own luxurious swimming pool – the Laguna Beach Hotel feels as if it is a little island in the midst of all that perfect blue water.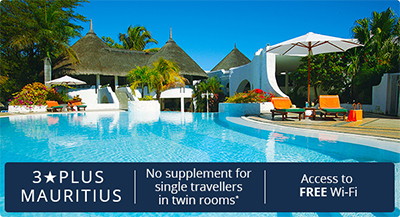 ★★★ PLUS
When you're looking for the perfect holiday, it's nice to have some assurances. As well as being a three star plus hotel, the Casuarina Resort and Spa at Trou aux Biches is a member of the Worldhotels Comfort Collection – another guarantee of its quality.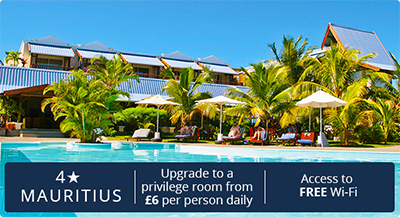 Le Peninsula Bay Beach Resort & Spa
★★★★
You can probably already guess that the Le Peninsula Bay Beach Resort (Formerly the Blue Lagoon Beach Hotel) is going to be something special. The name tells you all you need to know. Situated on a superb white sandy beach, quietly nestled away in a lush garden and bordered by the beautiful blue lagoon, it really is the kind of venue you'll only find in Mauritius.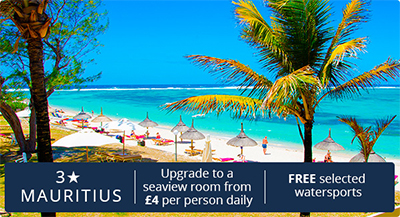 ★★★
Silver Beach sounds idyllic doesn't it? And so it is. In fact, there's a real feeling of exclusivity about the Silver Beach Hotel. Located on its very own private stretch of beach at Trou d'Eau Douce, south of Belle Mare this is a part of Mauritius that's famed for its deep blue lagoons and long stretches of sparkling sandy beach.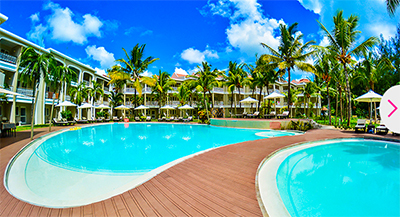 ★★★ Plus
Mont Choisy on the north coast of Mauritius is a great place to be. You've got the best of everything that Mauritius has to offer and the setting is truly wonderful. The Tarisa Resort and Spa occupies a charming spot out here amongst the coconut palms and tropical plants, but not so very far from shops, restaurants and bars when you want them.
Mauritius Holidays Online