The Sani Festival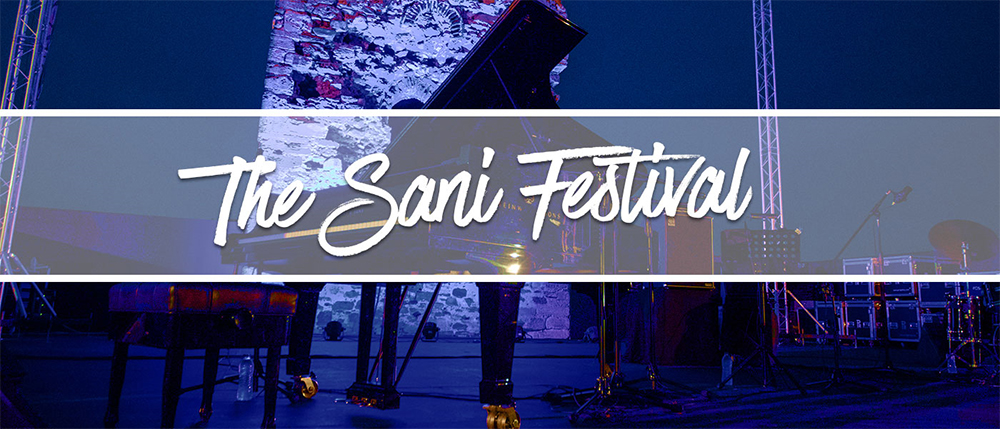 Sani Resort, Greece from 6 July to 17 August 2019
Now in its 27th year, the Sani festival features jazz, classical, Cuban rhythms, opera and the best of Greek music plus Le Cirque Invisible, a family spectacle featuring Victoria Chaplin, daughter of Charlie Chaplin, who spins captivating stories through pantomime, circus and mime.
Music lovers can enjoy the diverse array of performances while enjoying balmy summer evenings on Sani Hill.
Acts
Christian Sands Trio
JAZZ ON THE HILL
Distinguished contemporary jazz pianist Christian Sands to open the show on 6 July 2019. Still in his 20s, the American musician has worked with Christian McBride and Gregory Porter.

Charles Lloyd Sky Trio
JAZZ ON THE HILL
Jazz on the Hill continues 13 July 2019 with jazz saxophonist Charles Lloyd, who plays with his band Sky Trio and Greek artists Maria Farantouri, Takis Farazis and Sokratis Sinopoulos.
Joachim Horsley
CLASSICAL WAVES
Classical Waves opens on 20 July 2019 with critically acclaimed pianist, Joachim Horsely, who plays a reformulation of great classical music through to Afro-Caribbean rhythms inspired by Cuba, Haiti and Venezuela. Joachim has collaborated with artists such as John Legend, Ben Folds and Michael Bublé, and created multiple scores for films and TV series.
Le Cirque Invisible de Victoria Chaplin et Jean-Baptiste Thierree
FAMILY SPECTACLE
The show to excite all the family, the Family Spectacle, takes place on 26-27 July 2019. Le Cirque Invisible's core creators are Jean-Baptiste Thierrée and Victoria Chaplin, daughter of Charlie Chaplin and granddaughter of Eugene O'Neill. Thierrée's eccentricities, and surreal magic tricks are in perfect contrast to Chaplin's artful transformations on stage.
Gunhild Carling & Band
INTERNATIONAL SOUNDS
International Sounds on Saturday 3 August 2019 welcomes Gunhild Carling, the Swedish jazz singer, lyricist and talented musician. Carling is renowned for her ability to play many different instruments on stage simultaneously, putting on a performance guaranteed to transform the place into one big party.
Classical Waves
GREEK VARIATIONS
Greek Variations is back Saturday 10 August 2019. Dionysis Savvopoulos, a leading Greek songwriter marks the 50th anniversary of '69 with a musical tribute to the Woodstock festival. The show features emblematic music from artists such as Janis Joplin, Joe Cocker, The Who and Joan Baez.
Classical Waves
ALKISTIS PROTOPSALTI
To close the Sani Festival on 17 August 2019, Greek Variations welcome Alkistis Protopsalti who live streams with her audience, as well as appearing on stage with Nikos Portokaloglou in their first performance together.
Hotels for Sani Festival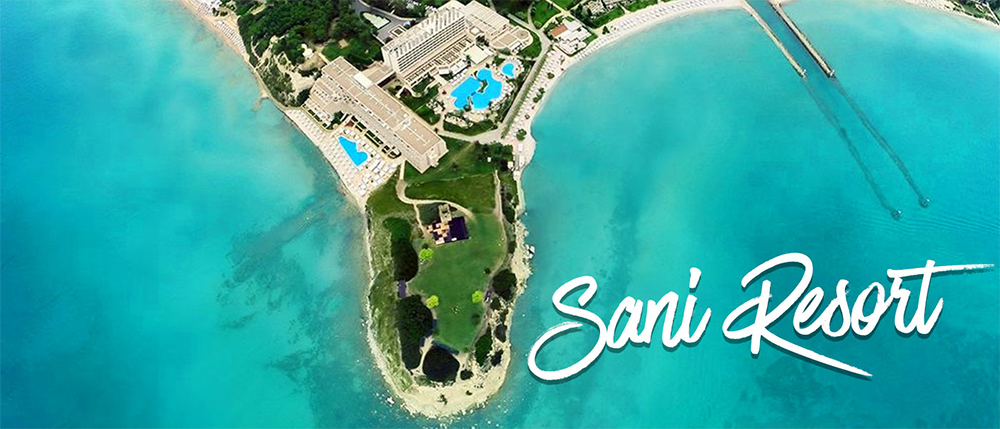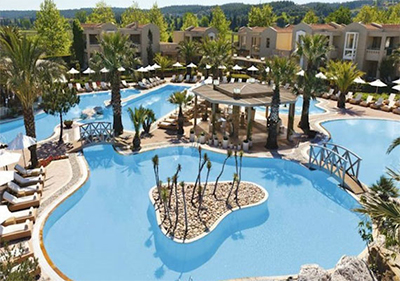 Porto Sani Village
Porto Sani Village is exclusive and luxurious with lots of facilities, maintaining the tranquillity of a private club with a peaceful setting.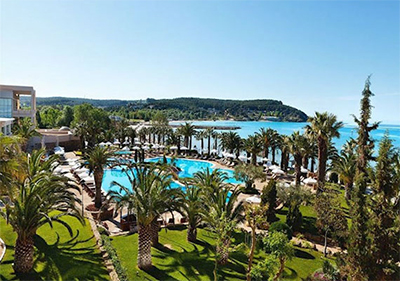 Sani Beach Hotel
Chill out or work out at the stunning Sani Beach Hotel, where you can swim and luxuriate in the spa while the children and teenagers race off to their clubs.

Sani Beach Club
Soft, white sands and shallow, clear turquoise waters make the private stretch of shore at the Sani Beach Club, Halkidiki, a splashing delight for children and fascinating fun for snorkellers.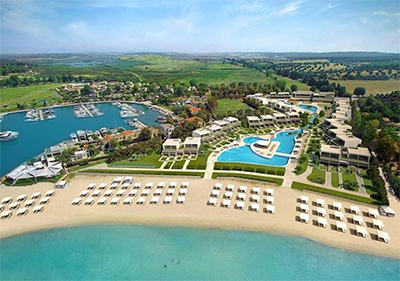 Sani Dunes
Contemporary style blends perfectly with Mediterranean elegance at Sani Dunes. The hotel features an elegant water's edge ambience, providing guests a combination of relaxed beach life and chic interiors.