Costa Adeje Holidays 2022/2023

Costa Adeje Holiday Hotels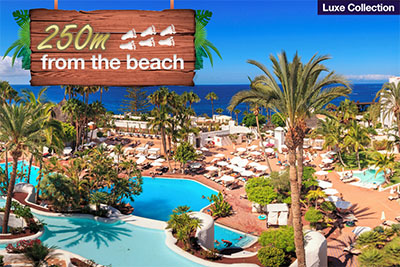 Costa Adeje, Tenerife
★★★★ Plus
Hotel Jardin Tropical is a stunning white-washed hotel with a subtropical style located on the seafront, which creates a sense of calm and relaxation throughout. The modern design, exceptional service and chic facilities are sure to impress, and guests of all ages will relish their time at this peaceful retreat. Your taste buds are also in for a delightful treat at this hotel as there's five unique restaurants on offer as well as a beach club and ample chill-out spaces and bars, while the beautiful lagoon-style pools are ideal for relaxed days in the sun.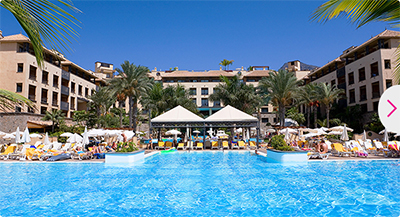 Costa Adeje ★★★★★
Situated in the resort of Costa Adeje, in the south of Tenerife, the Costa Adeje Gran Hotel is only 500m from Duque and Fanabe Beaches. Offering a superb range of facilities and with the many attractions of Costa Adeje on its doorstep, this five star hotel is the perfect year round choice for a stunning holiday to Tenerife.
Costa Adeje, Tenerife ★★★★
This four-star hotel is located in Costa Adeje, in the south of the island of Tenerife. It is situated in a beachfront location next to the town, and approximately 250m from the nearest bathing spot, with many activities and attractions to explore.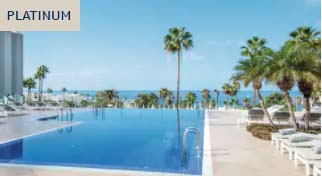 COSTA ADEJE, TENERIFE, SPAIN 4T
The hotel's location means everything is on hand. A black-sand beach is 3 minutes' walk away, and there are bars and restaurants practically on your doorstep. You can wander over to Playa de las Americas in 20 minutes.
Costa Adeje, Tenerife ★★★
The beautiful Los Olivos Beach Resort boasts a range of luxurious apartments with a spectacular location on the doorstep of Playa de Fanabe and just 5m from public transport. The relaxing complex offers two outdoor pools, along with a choice of restaurants and bars, providing the perfect sunny getaway for families and friends.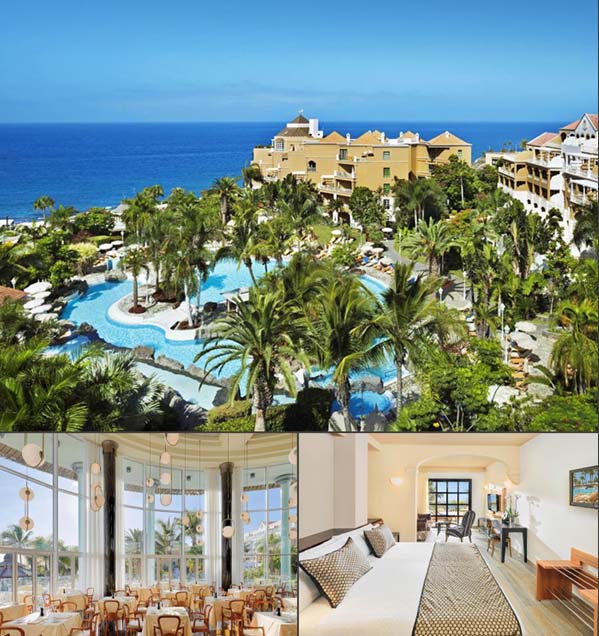 ADRIAN JARDINES DE NIVARIA HOTEL
Costa Adeje, Tenerife
★★★★★ | Our Rating

Step into palm-lined luxury, just moments from Playa de Fañabé. The exotic gardens and serene setting is just the beginning – welcome to an oasis of peace, where exceptional facilities are waiting to impress you. Spend your days truly unwinding by one of the three outdoor pools, then step the relaxation up a notch in your plush room or suite.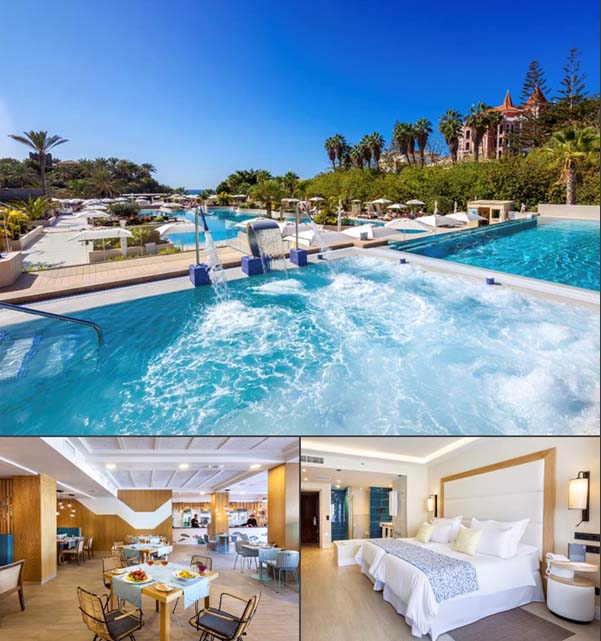 COSTA ADEJE, TENERIFE
★★★★ | Our Rating

Located in an exclusive area of Costa Adeje, the Gran Tacande boasts gorgeous views of the glittering sea, alongside direct access to the promenade. This fabulous five-star hotel consists of colonial-style blocks, all adhering to a traditional Canarian theme. 
Costa Adeje, Tenerife
★★★★ | Our Rating
Newly renovated for Summer 2022, this Canaries hotel has a completely fresh look and feel. Unwind on a Bali bed or head up to the rooftop champagne lounge. Ooh la la!
Costa Adeje Holidays Online